The end of technical and service support for MEFI control systems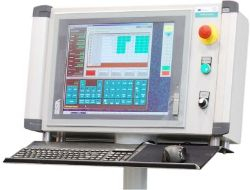 Dear customers
We would like to inform you that we are forced to terminate the technical and service support of MEFI control systems, which we supplied between 2002 and 2005 years.
Since then, the control system has not undergone technical improvements, and the components contained in it are no longer manufactured.
For those of you who still use machines with this control system, we offer their replacement with the current PTV CNC886 control system, which we have been using since 2006.
If you decide to switch to the current PTV CNC886 control system, we guarantee regular annual system upgrades and professional technical and service support in future years.
At the same time, the PTV CNC886 will offer you significantly simpler, faster and more efficient operation of the machine, thanks to which you will be able to significantly increase the cutting speed and thus significantly save the operating costs of the machine.